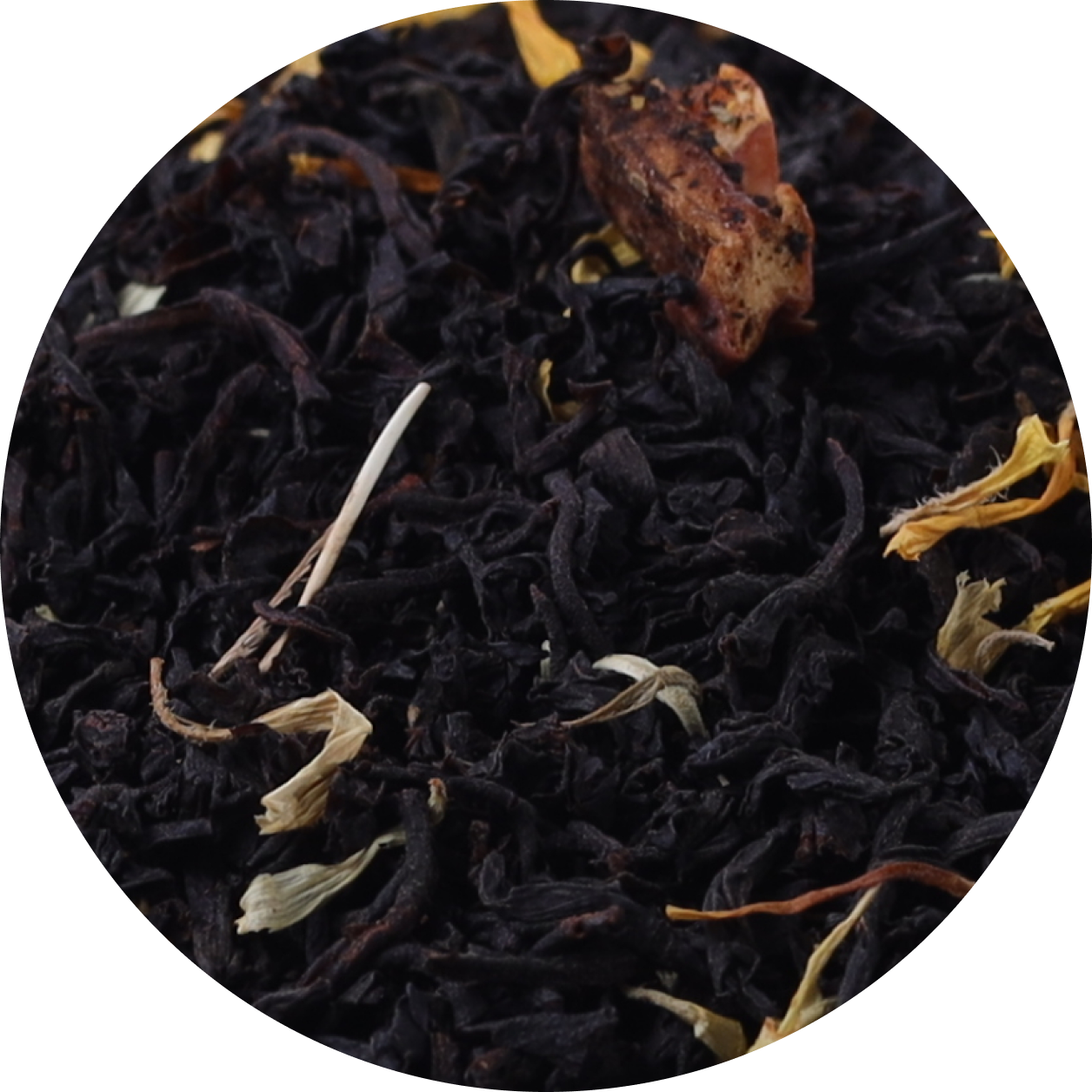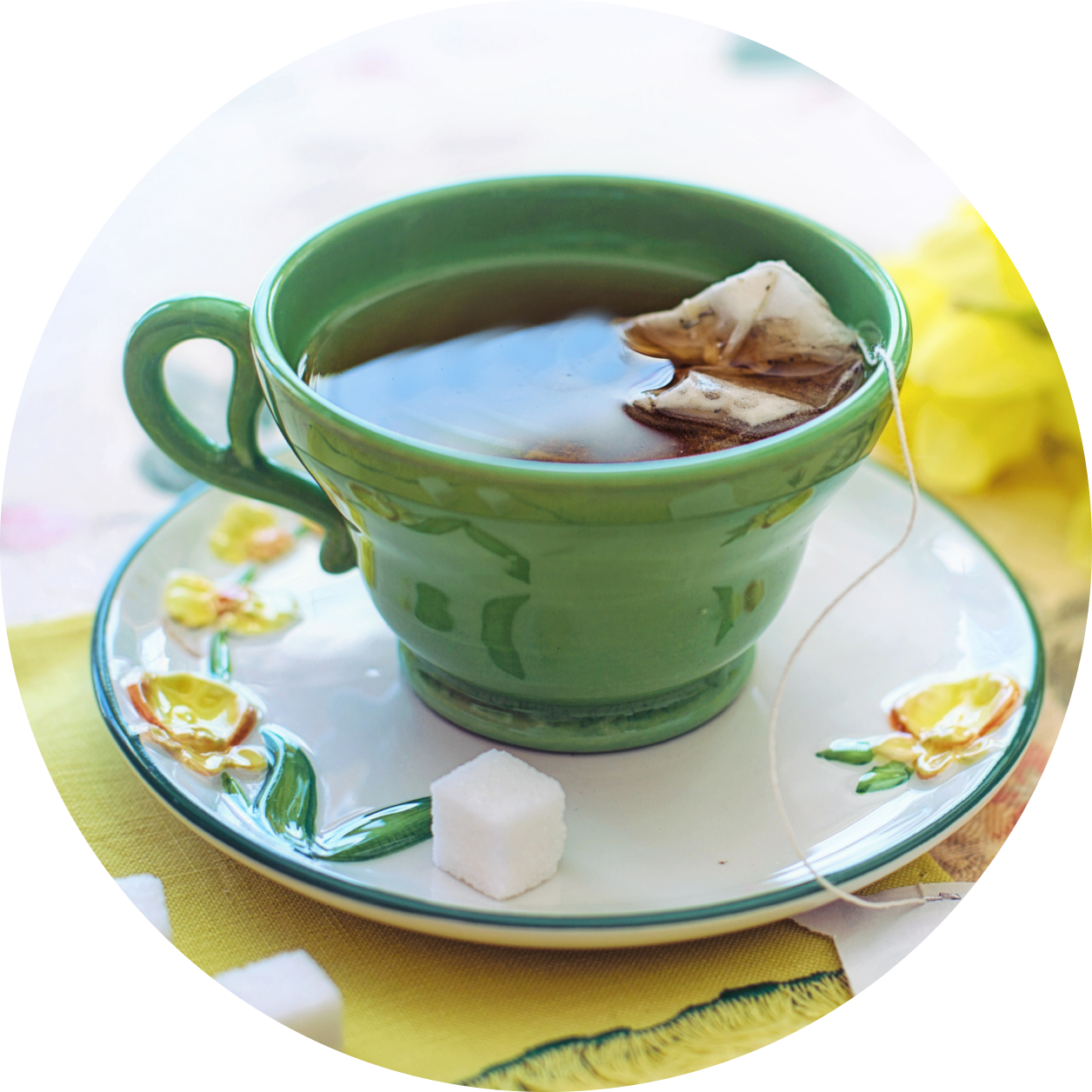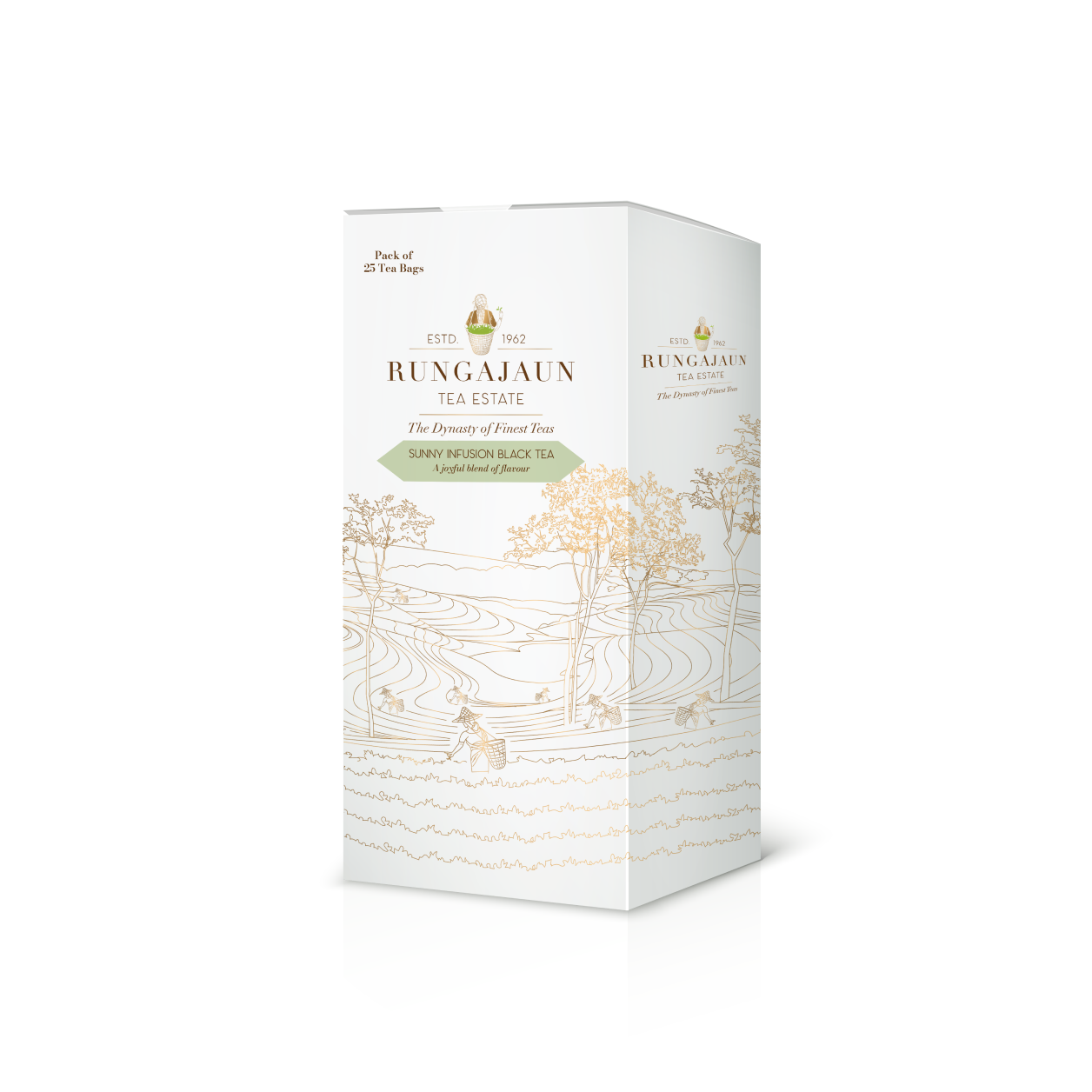 Bold flavor & medium caffeine  
Perfect for those seeking a blend of sweet fruitiness and spiced nuttiness.
DIFFERENT FLAVORS
Sunny Infusion Black Tea
Details
Sunny Infusion Black Tea, boasts a bold black tea base infused with tart apple bits and the delicate floral aroma of marigold. Its caramel sweetness and almond nuttiness add a delectable twist. With medium caffeine content, it's ideal for savoring in the late afternoon or evening.
Ingredients
Black tea blend with marigold, apple, caramel, and almond chips.
Make the best cup of tea
Brew time: Takes around 2 to 3 minutes.
Hot brew:

Step 1: Take 1 tea bag per 250 ml water.
Step 2: Boil or steep for 2-3 min.
Step 3: Add a sweetener to taste.
Cold brew:

Step 1: Take 1 tea bag and dip it in 250 ml water.
Step 2: Refrigerate for 8 hours.
Step 3: Remove the tea bag and serve with ice.
Have it with: Light pastries and macaroons.
Open to authentic Assam
Your tea is vacuum-sealed so you can smell the freshness of Assam's soil, the Dhansiri river, and the lush lands of Golaghat with every sip you savor.
Aroma Note
Elevate your senses with the natural fragrance of black tea, complemented by the subtle floral scent of marigold. Our teas are renowned for their rich experiences, evoked by the intoxicating aroma of our tea leaves as they steep.
Taste Note
The infusion begins with a robust black tea base, followed by a touch of tartness from apple bits. Marigold imparts a delightful floral fragrance, while caramel's sweetness and almond's nuttiness add a luscious twist to the brew.  
Equality starts at home
Uplifting our tight-knit family of 1200 workers and treating them the same as anyone else is our small way of moving towards a more equal world. 
"All teas bought are of great quality and worth the price. Highly recommended!"
Seemant R Singh
"Original flavor, aroma and colour of Assam tea..Delight for tea lovers..do give it a try!!"
Radhika
"A beautiful balance of taste and aroma which will add power to your day."
Madhav Saraf