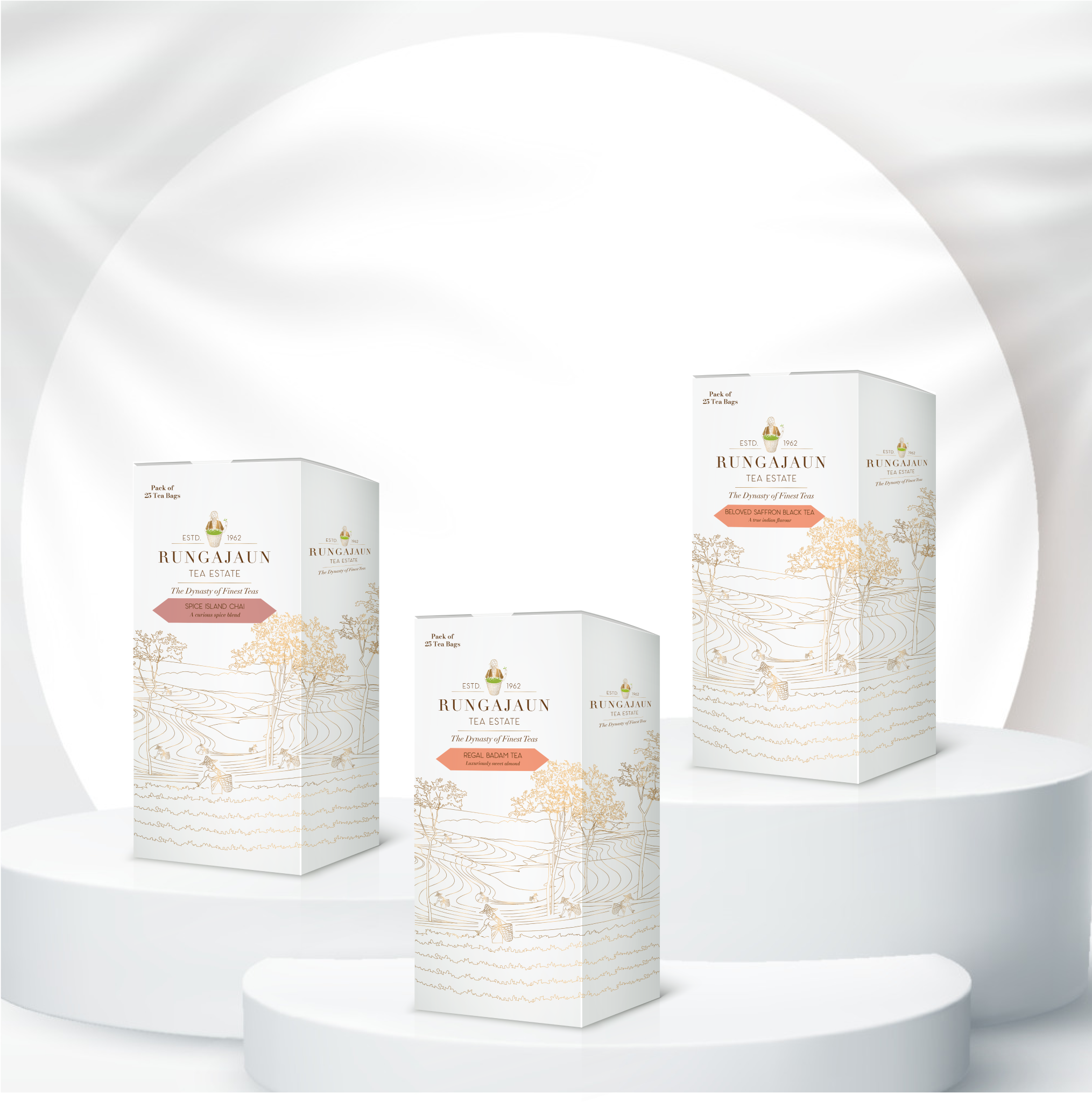 Indulge in the richness and symphony of handpicked spices with this royal tea trio, fit for festivities.
Our Royal Indulgence Bundle includes: 
Beloved Saffron Black Tea - Pack of 25 Tea Bags
Spice Island Chai - Pack of 25 Tea Bags
Regal Badam Tea - Pack of 25 Tea Bags
Beloved Saffron Black Tea
Beloved Saffron Black Tea is a classic Indian tea with the goodness of saffron, a hint of cinnamon, and the familiarity of black tea, making it both comforting and delightful. Due to its high caffeine content, it's an excellent substitute for your regular morning or evening tea.
Spice Island Chai
Spice Island Chai is a delightful blend of full-bodied, malty black tea with floral and spicy notes, which then mellows into a sweet vanilla finish. It can be consumed at any time of day due to its moderate caffeine content but is preferable for brunches or evening snacks.
Regal Badam Tea
Regal Badam Tea offers a bold and nutty taste, which can be brewed to astringent perfection. With milk and sugar, it transforms into a mellow beverage with a delightful sweetness. Best consumed in the morning or early evening, with its medium caffeine content to relieve stress.
Equality starts at home
Uplifting our tight-knit family of 1200 workers and treating them the same as anyone else is our small way of moving towards a more equal world. 
"All teas bought are of great quality and worth the price. Highly recommended!"
Seemant R Singh
"Original flavor, aroma and colour of Assam tea..Delight for tea lovers..do give it a try!!"
Radhika
"A beautiful balance of taste and aroma which will add power to your day."
Madhav Saraf