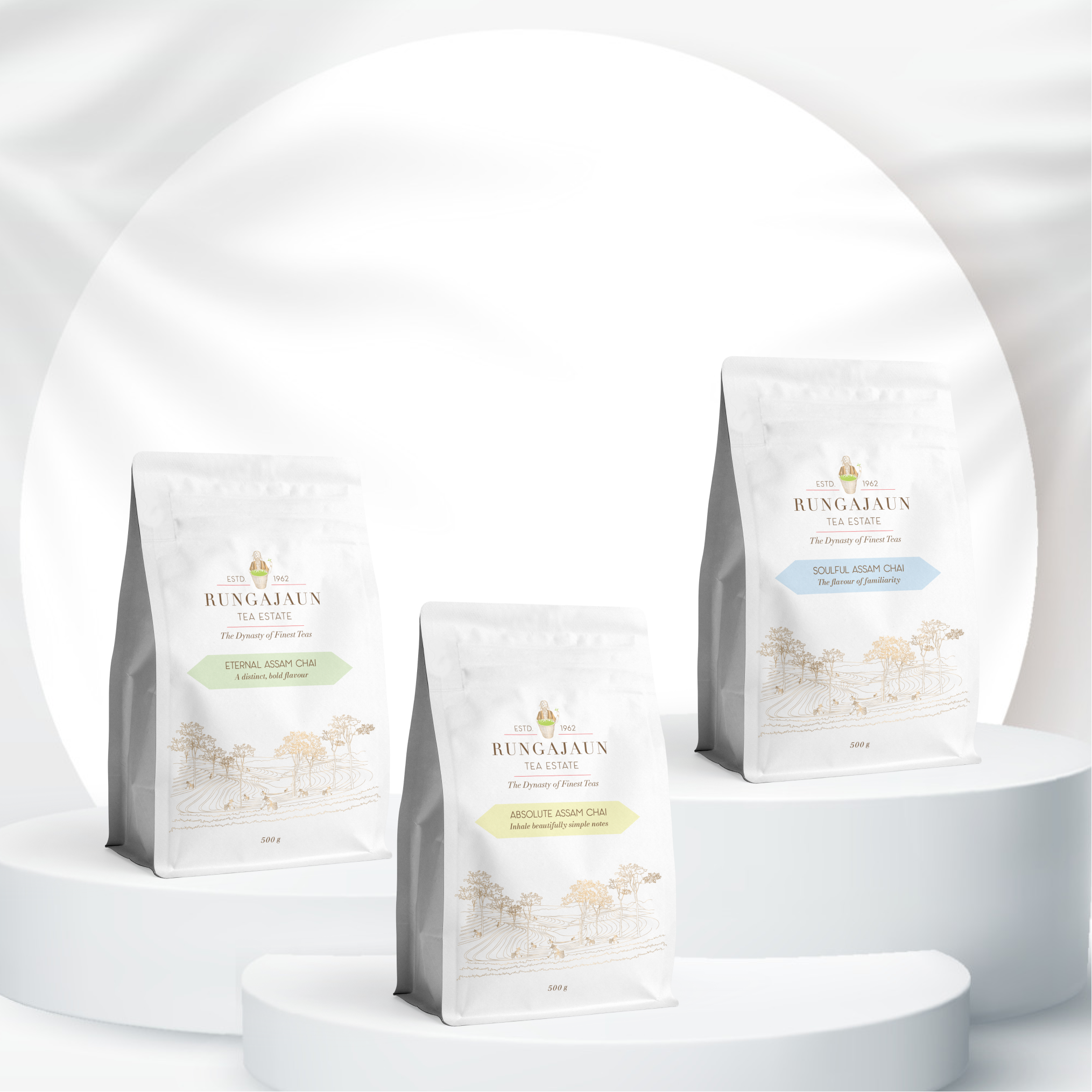 Discover a trio of CTC teas, each offering a unique intensity, perfect for every chai lover's cravings.
The Heart of Assam Bundle includes:
Absolute Assam Chai - 500g
Eternal Assam Chai - 500g
Soulful Assam Chai - 500g
Eternal Assam Chai
Eternal Assam Chai has a full body, brisk malty flavors, and a surprising honeyed taste. With its spicy and dark notes, this blend is a perfect everyday cup of strong & honeyed briskness.
Soulful Assam Chai
Soulful Assam Chai has a silkily soothing brew with smaller granules for a stronger flavor of malt, honey, and toasted spice, perfect for those who like a bolder taste profile.
Absolute Assam Chai
Absolute Assam Chai has a classic, full-bodied texture of authentic Indian chai. With high caffeine, it's a healthier alternative to your everyday coffee for mornings and evenings.
Equality starts at home
Uplifting our tight-knit family of 1200 workers and treating them the same as anyone else is our small way of moving towards a more equal world. 
"All teas bought are of great quality and worth the price. Highly recommended!"
Seemant R Singh
"Original flavor, aroma and colour of Assam tea..Delight for tea lovers..do give it a try!!"
Radhika
"A beautiful balance of taste and aroma which will add power to your day."
Madhav Saraf